Walnut Crossings Community Page
Welcome to the Walnut Crossings community!
Mingle with your neighbors at resident events, stop by the lobby to grab a coffee, and enjoy community celebrations right outside your door! You can also join our resident Facebook group
here
, where you can meet your fellow residents, stay up to date on events/news happening around the property or neighborhood, and use this as a property bulletin board!
---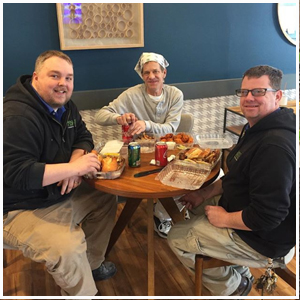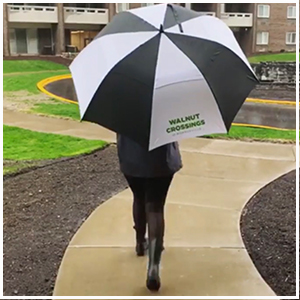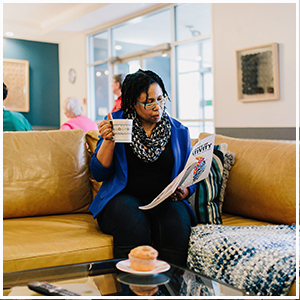 Events
2/1/2023
Wednesday, February 1st
Resident BINGO Club!
6 - 9 pm, 4175 Social Room
Pizza + Soft Drinks always provided by Walnut Capital Mgmt. on the 1st Wednesday of each month (for BINGO participants only).
2/13/2023
Monday, February 13th
4:30 - 6:30 PM - Inbetween Highrises
Food Truck! Wood Stoked Oven
Testimonials
Have been living here for 7 years now. This place is amazing. Love the spacious apartment ! The leasing office staff particularly Aimee and Kayla are very friendly, understanding and responsive. They are proactive in returning the calls & emails and always tend to our needs . The maintenance crew (John & team) are the best !!! Very peaceful community

- Shanthi - Google
The location is convenient to everything. I also moved during COVID and also started working remotely; the space, amenities and community have made this transition much easier.

- Khavah - Google
I moved here to be closer to my work. I can walk to work and to the Miracle Mile shopping center (great pizza place there!)

- Elaine - Google
Spacious, pet friendly, and staff is very professional and easy to talk to. Grounds are well kept, and pool is super with excellent hours of operation!

- Tavarus - Google
This place is a gem. I originally signed my lease thinking "oh this will be temporary". Fast forward 10/11 months and I've just resigned my lease for another year. I love my apartment, love the price.. and FREE COFFEE EVERY DAY. Heck yea! It's awesome that it's a Walnut property because we get to be apart of the events that Walnut throws in the city even though we're out here in Monroeville.

- Cory - Google
Convenient location, minutes away from the mall, hospital, grocery, restaurants. Great management staff especially Amy and team . Covered parking available at nominal cost.

- Pratik - Google
We have lived here for almost a year now. It has been a great experience thus far. Our apartment is updated & spacious! Maintenance is not only very responsive, but also kind and friendly. Highly recommend Walnut Crossing to those looking for an apartment!

- Christina - Google
Leasing staff is very friendly, we love the location of our apartment building. Everything is so close (hospital, doctors office, malls , grocery stores, restaurants, auto shops). Other thing we love about this apartment community is they occasionally arrange different events like private shopping experience at anthropology store, pool party and monthly game night.

- Suneel - Google
So thankful I chose to call Walnut Crossings my home. I've been here for almost a whole year and I just signed to renew for another. It's a very clean facility. Amy and her team in the leasing office are always so helpful and are very quick to return any phone call or email. Not only that, but the maintenance team at this facility does an outstanding job when it comes to any maintenance request I've put it. They always respond in an extremely timely manner.

- Chelsea - Google
This is a newly renovated property. I love the features in my unit and the amenities the property offers such as the pool, gym, social room, etc. The staff are friendly and I appreciate the monthly events they offer to the residents from the happy hours to the seasonal events around the holidays. I would definitely recommend this property. I find it to be the best value for my money.

- Yolonda - Facebook