Walnut Crossings Community Page
Welcome to the Walnut Crossings community!
Mingle with your neighbors at resident events, stop by the lobby to grab a coffee, and enjoy community celebrations right outside your door!
---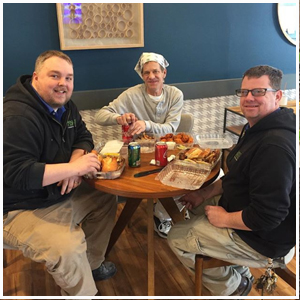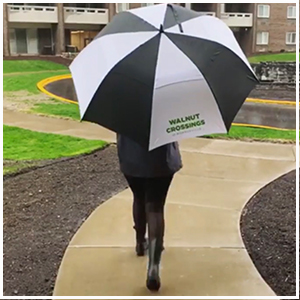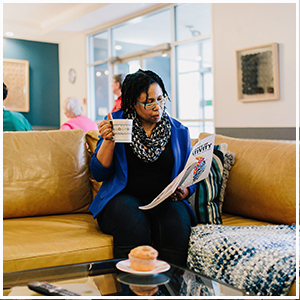 Events
10/1/2021
Boo Bags
October 1st-October 31st

We've boo'd some of our residents at Walnut Crossings to get in the holiday spirit... have you been boo'd?!
The rules of the game are pretty easy! We've "boo'd" (left a bag of treats at) a few apartments in each building. These residents will then get to keep their bag of treats, and create a new "Boo Bag" to pass along to a neighbor anonymously.
Inside each Boo Bag that we have left, there are snacks for that resident, along with an envelope containing "We've been boo'd signs" and a laminated sign with instructions.
Once you receive a boo bag, you must hang a "We've been Boo'd" sign on your front door so you don't get chosen again (to give everyone a chance to get Boo'd!).
Then you will create your own Boo Bag to pass along. Make sure to put the "We've Been Bood" envelope and laminated instruction sheet in the bag you will be passing along, as well as some treats for your neighbor to enjoy!
Leave the Boo Bag you've made at a neighbors door, and keep the fun going until Halloween!
*If you do not plan on creating a boo bag to pass along, please be a good neighbor and pass along the boo bag you have received rather than keeping it. This way everyone gets to enjoy the fun!*
Testimonials
The leasing office staff was very helpful getting the apartment move in ready for my move out date from my home. They also sat down with me to explained the do

- Barry - Google
My apartment is huge, the pool is fantastic, any time something needs fixed, they

- Sonia - Google
I moved here to be closer to my work. I can walk to work and to the Miracle Mile shopping center (great pizza place there!) You can

- Elaine - Google
Spacious, pet friendly, and staff is very professional and easy to talk to. Grounds are well kept, and pool is super with excellent hours of operation!

- Tavarus - Google
This place is a gem. I originally signed my lease thinking "oh this will be temporary". Fast forward 10/11 months and I've just resigned my lease for another year. I love my apartment, love the price.. and FREE COFFEE EVERY DAY. Heck yea! It's awesome that it's a Walnut property because we get to be apart of the events that Walnut throws in the city even though we're out here in Monroeville.

- Cory - Google
Convenient location, minutes away from the mall, hospital, grocery, restaurants. Great management staff especially Amy and team . Covered parking available at nominal cost.

- Pratik - Google
Friendly staff, convenient location, minutes away from the mall, hospital, grocery, resturants and state park. Quick response maintenance staff. Covered parking available for a small fee. Social events and pool are added benefit.

- Sham - Google
Leasing staff is very friendly, we love the location of our apartment building. Everything is so close (hospital, doctors office, malls , grocery stores, restaurants, auto shops). Other thing we love about this apartment community is they occasionally arrange different events like private shopping experience at anthropology store, pool party and monthly game night.

- Suneel - Google
Great staff and great place to live. Love the new gym and common areas also can

- Natalie - Google
This is a newly renovated property. I love the features in my unit and the amenities the property offers such as the pool, gym, social room, etc. The staff are friendly and I appreciate the monthly events they offer to the residents from the happy hours to the seasonal events around the holidays. I would definitely recommend this property. I find it to be the best value for my money.

- Yolonda - Facebook