Walnut Crossings Community Page
Welcome to the Walnut Crossings community!
Mingle with your neighbors at resident events, stop by the lobby to grab a coffee, and enjoy community celebrations right outside your door!
---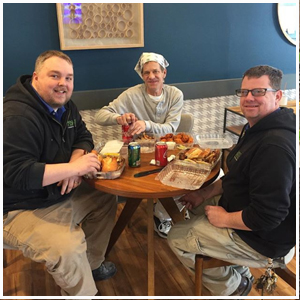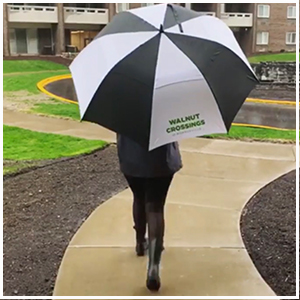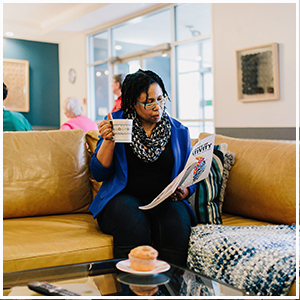 Events
03/03/2020
Breakfast Club
Tuesday, March 3 at 9:30 AM
4175 Lobby

Feeling hungry? Join the breakfast club!
03/11/2020
Bingo Club
Wednesday, March 11 from 6 to 8 PM
4175 Social Room

Join your neighbors for pizza and bingo! Pizza on us!
03/23/2020
(Early) National Waffle Day
Monday, March 23 from 5 to 7 PM
4175 Lobby

Because who doesn't love breakfast for dinner?! Join us to celebrate National Waffle Day a few days early!
Testimonials
The leasing office staff was very helpful getting the apartment move in ready for my move out date from my home. They also sat down with me to explained the do

- Barry (Google)
My apartment is huge, the pool is fantastic, any time something needs fixed, they're here the next day. I would recommend it to anyone, and have.

- Sonia (Google)
I moved here to be closer to my work. I can walk to work and to the Miracle Mile shopping center (great pizza place there!) You can

- Elaine (Google)
My apartment is huge, the pool is fantastic, any time something needs fixed, they

- Brandy (Google)
Spacious, pet friendly, and staff is very professional and easy to talk to. Grounds are well kept, and pool is super with excellent hours of operation!

- Tavarus (Google)
This place is a gem. I originally signed my lease thinking "oh this will be temporary". Fast forward 10/11 months and I've just resigned my lease for another year. I love my apartment, love the price.. and FREE COFFEE EVERY DAY. Heck yea! It's awesome that it's a Walnut property because we get to be apart of the events that Walnut throws in the city even though we're out here in Monroeville.

- Cory (Google)
Convenient location, minutes away from the mall, hospital, grocery, restaurants. Great management staff especially Amy and team . Covered parking available at nominal cost.

- Pratik (Google)
Friendly staff, convenient location, minutes away from the mall, hospital, grocery, resturants and state park. Quick response maintenance staff. Covered parking available for a small fee. Social events and pool are added benefit.

- Sham (Google)
Leasing staff is very friendly, we love the location of our apartment building. Everything is so close ( hospital, doctors office, malls , grocery stores, restaurants, auto shops). Other thing we love about this apartment community is they occasionally arrange different events like private shopping experience at anthropology store, pool party and monthly game night.

- Suneel (Google)
Great staff and great place to live. Love the new gym and common areas also can't wait for the summer pool.

- Natalie (Google)